Void Acoustics Sound Equipment Sales
Twisted Audio is proud to partner with Void Acoustics and a repertoire of other cutting-edge brand names to offer sales as well as hire. We specialise in scalable systems to fit your budget, all of which can be added to at a later date without having to start from scratch. Our expertise extends beyond sound into lighting, special effects and staging, so whether you're a club owner looking for sound systems or a theatre company in search of lighting solutions, we can help.
Call us on 07967 663268 to discuss your individual requirements.
Void Acoustics: Awe-Inspiring Sound in a Stylish Package
If you haven't yet experienced Void's sound equipment, you've got a treat in store. This industry-leading name specialises in audio solutions for installation and touring, offering revolutionary aesthetics matched by innovative technology. When you invest in Void Acoustics loudspeakers, you know you're getting a system guaranteed to sound amazing and look even better.
Void Air Motion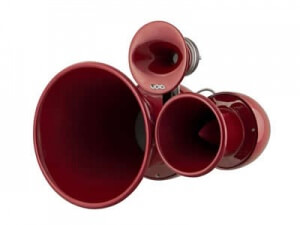 Void's Air Motion loudspeakers must be seen and heard to be believed. Air Motion's stylish, sculptural array can be relied upon for sonic excellence at high outputs: it's the perfect option if you want to impress your guests and inspire envy in your competitors. When you experience Air Motion you'll understand why it's the system of choice for a growing number of high-profile clubs throughout the world.
Void Arcline
When you want great sound coverage whatever the location, Void Arcline is the solution to choose. These versatile loudspeaker arrays are equally at home delighting guests in outdoor and indoor venues alike. Arcline's great advantage is its exceptional coverage pattern and power, meaning you'll need fewer units to fill your venue with high quality sound.
More Than Sound
At Twisted Audio we love sound, and we're always happy to tailor bespoke solutions featuring the brands of your choice. But our expertise and inventory also covers all aspects of lighting, staging and special effects, and features industry-leading names like Chauvet, Martin and Prolyte. We take delight in knowing that our ongoing partnerships with theatre companies, club owners, dance promoters and DJs helps create memorable occasions for thousands of people all over the UK.
We stock equipment from all major manufacturers and can custom-build a package to suit your budget. Get in touch with us today to find out exactly how Twisted Audio can help you run your business.